Artist Profile
Why I 🖤Continuum: Sal Fabbri, Editor
5 minute read
Discover which effects he turns to inside Avid Media Composer to meet the fast-paced demands of working in unscripted television.
---
Sal Fabbri has been an editor for nearly 20 years. He works primarily in unscripted television on many Canadian and US broadcast networks, as well as streaming services like Netflix, AppleTV, and Amazon Prime. His notable projects include Mayday, History Erased, Lost Car Rescue, and Property Brothers: Brother vs. Brother. He's also led post teams as a supervising editor for one of Canada's largest media companies and has instructed the next generation of editors at the Toronto Film School. He mainly relies on Avid Media Composer together with Continuum plugins for his unscripted projects and turns to Adobe Creative Cloud for smaller standalone projects.
Follow him on Twitter, find him on LinkedIn, and check out his IMDB page.
What type of tasks do you look to a plugin like Continuum to help with on a daily basis?
I use Continuum to build unique looks for scenes if I am trying to set something apart from the rest of the show. It could be a reprise, it could be an opening sequence to show, or it could be that it just needs something specific to one shot. It saves me a lot of time because all of the effects have presets built in, which can typically get you pretty close to — if not exactly what you're after.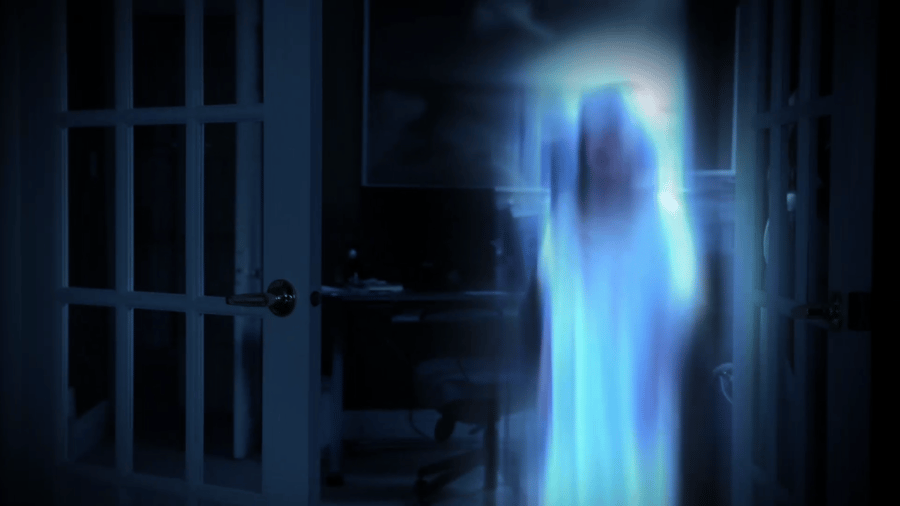 Using Continuum plugins on Paranormal Survivor
How did you first discover Continuum? How long have you been using it?
If I recall correctly, Continuum used to be bundled with Avid Media Composer licenses (editor's note: you're right!). I can't remember when that was, but I've been using the suite for at least 10 years now.
Which Continuum features do you use most — and why?
Any Media Composer editor will tell you the lack of native blending modes (Overlay, Multiply, Screen, etc.) is a major shortfall of the application — something that the Adobe suite excels at. I use the Composite effect quite often to overlay and blend clips together. The particular effects I use really depend entirely on the project I am working on, but I like the Vignette effect to build a reprise or highlight a scene, Optical Stabilizer to keep a shot steady, Crash Zoom Dissolve to build a title or opening sequence or promo, and Fast Film Damage and Fast Film Process to age and damage a clip or scene.
For example, I used a combination of many of these effects on Paranormal shows. One scene, in particular, had a baby crib seemingly dart across the room on its own from the POV of a baby monitor camera mounted in the room. Now in real life, we know this is just a lock-off camera, and the crib is being pulled by a string. So to sell this scene, I needed to build it up. Start with Colorize to give it some mood. New layer. Fast Film Process for some grit and added texture. New layer. Scanline to give it that old-school bad RF reception look. New layer. Video Glitch every time the crib moved. New Layer. Vignette if we went back and reprised the scene.
Using Continuum plugins on Paranormal Survivor
Some other effects I normally gravitate to include Fast Lens Blur, Gaussian Blur, Directional Blur, Fast Film Glow, Film Damage, Primatte Studio for keys and green screens, Light Leaks, Pan and Zoom, Damaged TV, Misalignment, Cross Glitch, and Damaged TV Dissolve.
If you could have only one Continuum effect, which would it be?
Seriously?! This is like asking which child is your favorite! A few of my most used effects are Composite, Film Damage, Pan and Zoom, and Lens Blur.
What are your top 3 reasons why editors like yourself should use Continuum?
First and foremost: Speed and efficiency. Editing unscripted television is very demanding. So much of it is entirely crafted in the edit suite. "Fix it in Post," as they say. When I need to create a particular look or perhaps build a flashy title sequence, Continuum is always the first place I turn to. Each plugin has a plethora of presets to choose from, which is a major time savings in and of itself. I usually start with one of the presets, then adjust parameters within them to create the look I am looking for. From that point, I just keep building. Maybe I'll add another layer and add another effect. So on and so forth until I am happy with it.
Secondly, they are built with editors in mind. The effects evolve with the changing styles of TV and media overall. So chances are, what you have in mind already exists within the BCC ecosystem.
Third: It's easy to use. Any editor can work with it and make the adjustments they like.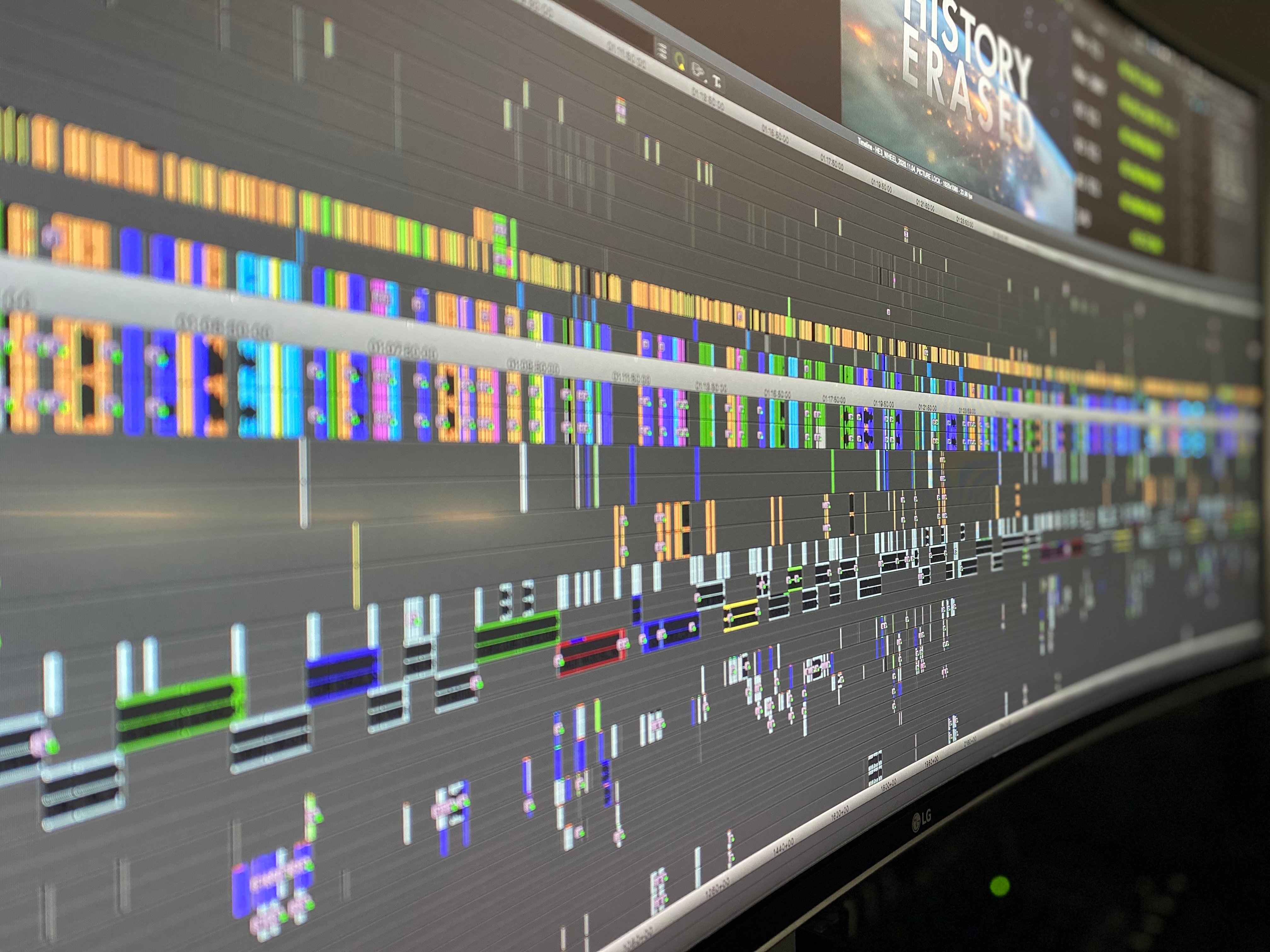 Continuum includes Mocha's award-winning tracking & masking/effects isolation tools. How has this integration helped streamline your overall workflow?
When doing online and finishing work, Mocha is my go-to for tracking and masking. The tools and tracking accuracy within the plugin are simply second to none. Huge time saver! It's great for tracking and blurring license plates, logos, artwork, etc.
What's your best pro tip to artists new to Continuum?
Experiment. Practice, practice, practice! Open a sequence and drop each effect onto a clip. Study what it does and cycle through the various presets. Manipulate each parameter in the effect editor to understand how the clip is being affected with each adjustment. Trial by fire is the only way to really master these, in my opinion.
What's your favorite project you've ever worked on — and why?
In 2018, I cut a series called Vintage Tech Hunters for Discovery. It was a first-season show with two brand-new hosts who had little to no experience with it. But they were expertly cast together, playing off each other's quirks and personalities. And they were really, really funny. So often, I'd burst out laughing in the edit suite after watching rushes. We had a lot of creative freedom with music and using commercial archives in a fun way. The post team was excellent and just a great team overall. When you're given creative freedom to try new things and are trusted as a professional of your craft, it feels much less like work and reminds you of all the reasons why you do what you do. Editing really is a love of my life. It is unbelievably undervalued, and its power and effect are incredibly underestimated.
---
Sal Fabbri photo credit: Kathryn Hollinrake