Artist Profile
Why I 🖤 Continuum: Bradinn French, Film & Television Editor and Producer
8 minute read
The LA-based editor on why he turns to Continuum inside Avid Media Composer and Adobe Premiere Pro to help quickly key, track, and composite.
---
Bradinn French is an LA-based freelance television and film editor and producer who works across multiple formats and genres including scripting series, documentaries, and reality TV. His interest in picture editing began with VCR-to-VCR splicing as a teenager in Madison, Wisconsin, and expanded to being self-taught with VEGAS and Final Cut Pro before eventually going to the University of Wisconsin for a film degree.
Some recent projects include the upcoming season of A Black Lady Sketch Show (HBO), American Horror Story (FX), The Fresh Prince of Bel-Air Reunion (HBO Max), and the TriBeCa award-winning feature documentary Ferguson Rises. Follow him on Twitter.
Find out why he can't live without Continuum plugins inside Avid Media Composer and Adobe Premiere Pro.
What type of tasks do you look to a plugin like Continuum to help with on a daily basis?
I routinely look to various tools in the Continuum toolset to do in-house compositing inside Avid. A lot of these tools like Pixel Chooser have eliminated the need for round-tripping into third-party compositing applications because they can be done perfectly right there in Continuum.
It's often anything from compositing splits from separate takes and seamlessly joining them to make a shot work or adding various elements into the background/foreground and blending them right into the environment. I use BCC for motion effects when I need to match a handheld camera or add realistic motion to the camera, and I often look to the BCC Transitions when doing a project with stylized transitions. And of course, I use many of the BCC filters and customize their parameters to create a very specific look or sometimes create something totally new.
Mocha Pro is second to none for anything I need to do involving motion tracking — which is all the time. I have not worked with a tool or program as intuitive and as effective as what I can do in Mocha Pro. It's seriously a gem.
How did you first discover Continuum and how long have you been using it?
I've been using some version of Continuum for upwards of the last decade. I believe I first came across it working at a company that had switched from Final Cut Pro to Avid after years of using the former. Avid's native effects left a lot to be desired so they brought BCC onto our systems and I've requested it on every project since. I also keep it on my personal system as it is so invaluable.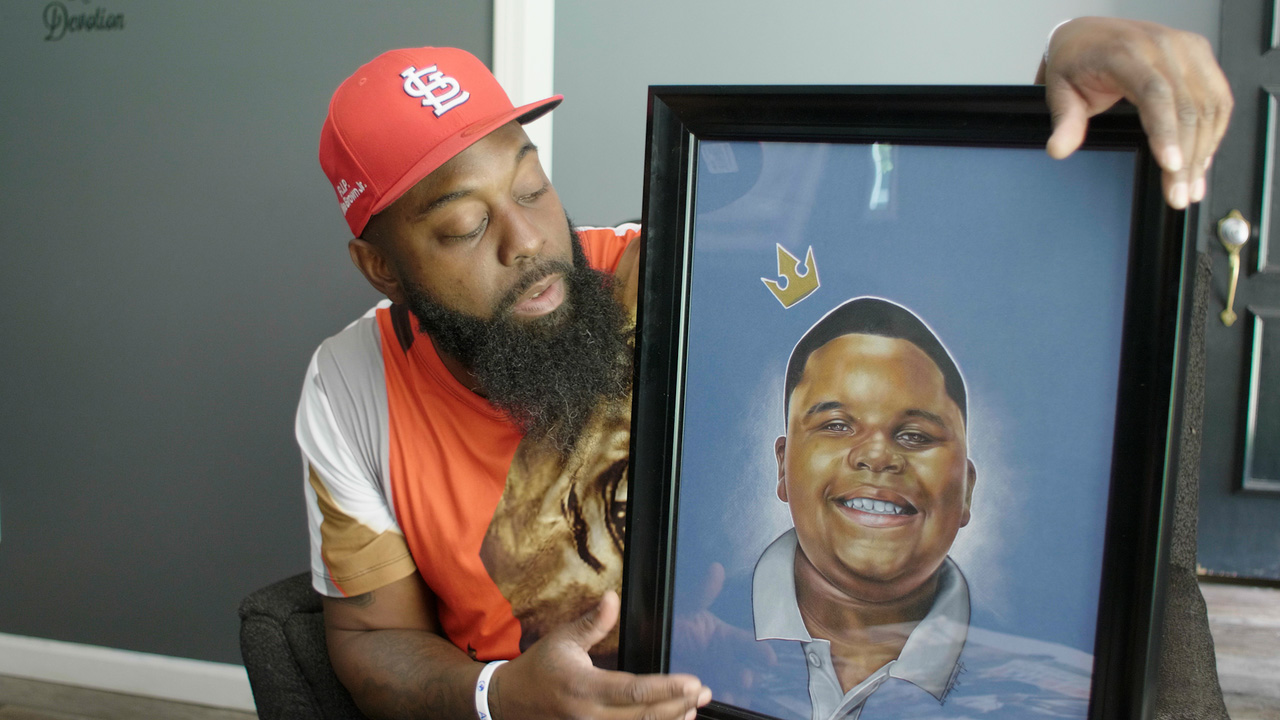 (Ferguson Rises, PBS)
Which Continuum features do you use most — and why?
I get heavy usage out of Pixel Chooser with Mocha, BCC_Composite, and BCC_Make Alpha and other effects in the Key & Blend set when doing anything involving mixing two or more shots together. I've used it frequently on A Black Lady Sketch Show as well as American Horror Story for both similar and completely different purposes. I used it to great effect on the Bella Thorne movie Habit. I created a really trippy drug-induced montage sequence by blending shot footage and found footage together, juxtaposing them, and then layering in BCC Film Style effects with customized grain and grunginess.
I have been using Mocha Pro for any and all motion tracking. I actually just used it this week to pin a graphic to a really complex environment in a moving shot and matte out objects that passed in the foreground. I use the Chroma Key Studio for all of my green screen work, although I hear I need to switch to Primatte Studio (Editor's note: Yes, you do!). I love the BCC lens blurs whenever I need to employ them and I recently discovered how great the depth of field and center spot looks are. I had previously been repurposing the Vignette effect to create depth of field artificially.
A lot of the BCC lens effects get really fantastic results when I want to play with lens distortion. I actually really love the flutter cut transition against black for a way to create a really zippy strobing effect without removing frames. A lot of the transitions can be really fantastic if you optimize them for your content where I've seen the same types of wipes and dissolves look very corny or cheap using other tools. The thing is, I haven't even explored so many of the other features yet that I'm sure would be useful or that I'm doing some manual workaround to achieve. I'm trying to work more with the time effects in particular and at some point, I'd like to explore Particle Illusion more.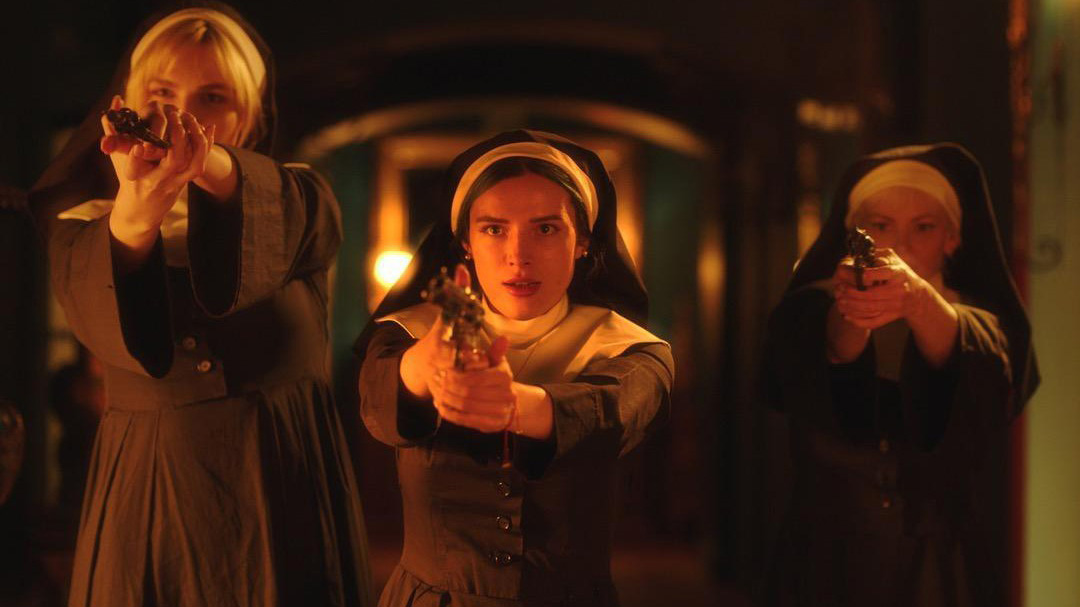 (Habit, Lionsgate)
If you could have only one Continuum effect, which would it be?
Yeah, not at all a fair question. I'll cheat a bit and say I'd keep the Key & Blend category because that's probably where I am the most. Or I'd say the Pixel Chooser with Mocha.
What are your top 3 reasons why an editor like yourself should use Continuum?
Do it in-house! I love having this much control over the look of my work and being able to audition things right there on the spot. That goes for filters, compositing, and color — especially if I have to do something like complex motion tracking. I don't want to round trip through a third-party app or ship it to a VFX house and wait for it if I don't have to or if I just need to see if something is going to work. I can do it right here and send it through various cuts while still being able to tweak to my eye or to a director's eye.
As someone who learned how to do everything manually first, these are both hugely time-saving and usually way more effective and better looking than trying to do the same effect with a native application by hand. It can be the difference between a breathtaking sequence and a complete restructure.
The customizability of each effect is worth its weight in gold. The amount of fine tweaking you can do to get it exactly where you want it or to experiment and create something you had no idea you wanted until you saw it, it's limitless.
Have you tried out the new Cinematographer Toolkit (BCC+ effects) in Continuum? What do you think?
Even though I've had access, I have actually only just begun exploring some of these. The lens effects are impressive and the color effects are truly wowing when applied well. I wish I had some of these for several projects through the years that previously would have required a VFX team and color shop to create this kind of quality look.
Continuum includes Mocha's award-winning tracking & masking/effects isolation tools. How has this integration helped streamline your overall workflow?
Mocha is beyond fantastic. I mentioned it earlier, but I had just used both the tracking and masking effects to pin a graphic element to a shot that had a dollying and panning motion. It also had various elements in the foreground that came in and out of the shot in different parts of the frame. I was able to place this element in the environment and keep it in place through all the camera movement and also pass the foreground items over it without a ridiculous amount of rotoscoping for each and every frame. Mocha was able to track these objects as they shifted in scale and rotation even as pieces of them moved off-screen. It was really exhilarating to see how well it worked the first time I did it. I've been just as impressed every time since.
What's your best pro tip to artists new to Continuum?
I'd say two things. Watch the tutorials! I like to watch at least a couple from different people to see how they might use a given effect similarly and differently to give me a more well-rounded sense of the capabilities. And my other pro tip would just be to experiment whenever possible. I can't count how many times I went in thinking I wanted to do one thing I'm familiar with, experimented with the effect controls, and then ended up with something even better. Or even just a better understanding of what I can do with a given effect or filter by controlling specific parameters.
What feature requests do you have for the Boris FX product designers?
I think the additions in the cinematographer toolset are fantastic. I can only say that I hope the designers keep pushing the boundaries of what the software can do. It would be great if at some point we could do much of the VFX finishing (that has to be shipped out to a VFX house and back) right there inside the program so it can be fine-tuned on original footage rather than on video comps.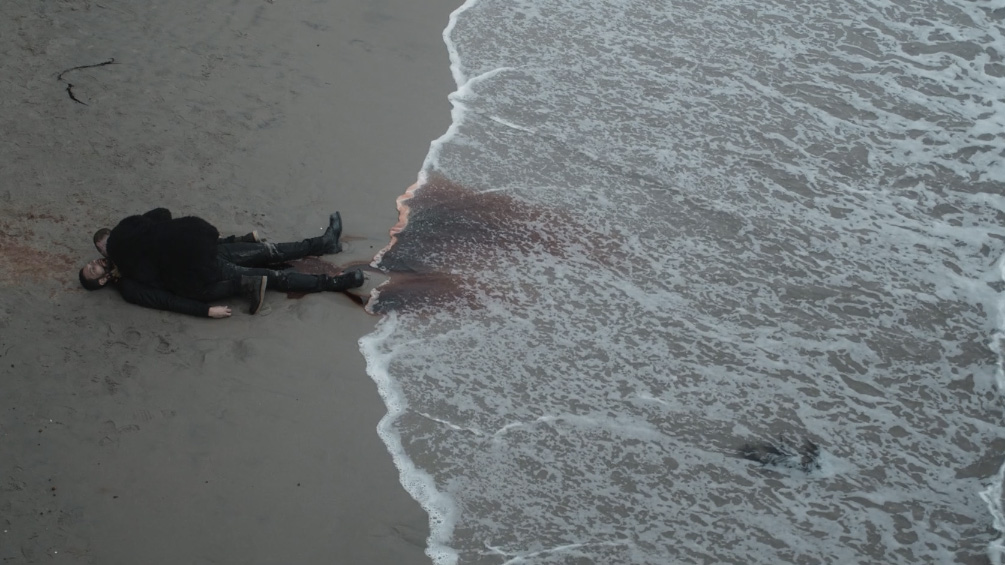 (American Horror Story, FX)
What's your favorite project you've ever worked on — and why?
This is always a tough question because there are different projects that are special to me for different reasons. I think my current show, A Black Lady Sketch Show, is among the most challenging projects I've ever done and subsequently one of the ones I'm most proud of because every sketch is its own genre and has its own rhythm and its own world of characters and motivations that occupy it. And not only do you have to make those things work and feel genuine, but it has to be as funny as it could possibly be while nailing everything else.
I had the time of my life doing American Horror Story because there was so much room to explore my creativity and so many ways to tell the stories we told, and it was such a collaborative environment. That would be a front runner for a favorite.
I also have my favorite documentaries like Dark Girls, which was an intense labor of love that sparked really important conversations and set me off on a path to making sure that I would be an advocate for people who need their stories told while I do this thing I love doing.