AOTC
The Surgical Precision of Editing Severance
5 minute read
Top 10 quotes from the Emmy-nominated editors on AppleTV+'s tension-filled workplace drama.
---
Severance is currently nominated for 14 Emmys, including Outstanding Drama Series, Outstanding Directing for a Drama Series — and two separate nominations for Outstanding Single-Camera Picture Editing for a Drama Series.
Take a render break and turn off your work brain (but not like that!) as Geoffrey Richman, ACE, and Erica Freed Marker, ACE chat with Steve Hullfish on Art of the Cut about what it was like to edit director Ben Stiller's latest critically-acclaimed series.
Top 10 Quotes
There's a reason it's called editing. It's constant change. You're never going to nail it on the first try, and you shouldn't expect to. We never presented an editor cut. It was constantly shown to Ben (Stiller) and then constantly changing. The post schedule was revised so many times it was very malleable. The intention isn't to nail it. The intention is to think it through as well as you possibly can and then execute the vision of the director as thoroughly and purely as you can. It's not going to be right until you go through all the possibilities, changes, notes, and juxtapositions, and then you can still improve upon it. — Marker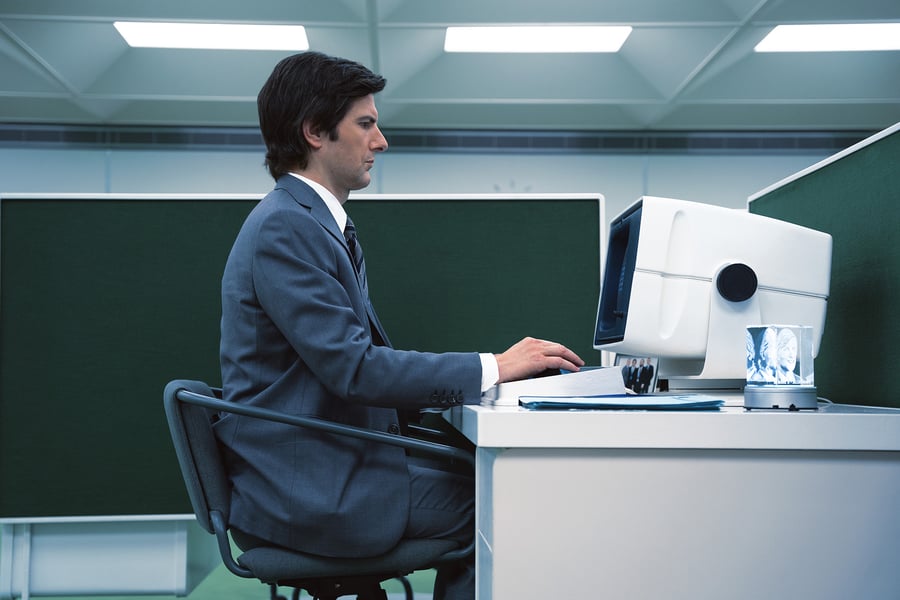 Adam Scott in "Severance," now streaming on Apple TV+.
I have a very tedious process that feels like crawling through the mud for the first cut, but it's basically watching everything and not actually pulling selects and instead marking it with markers so that I don't have to stop and think. I can focus on watching it and experiencing it. The more I like something, the more markers I will put in that spot. If you look at my timeline, green is the ultimate indicator, meaning it has to be in a scene version somewhere. — Richman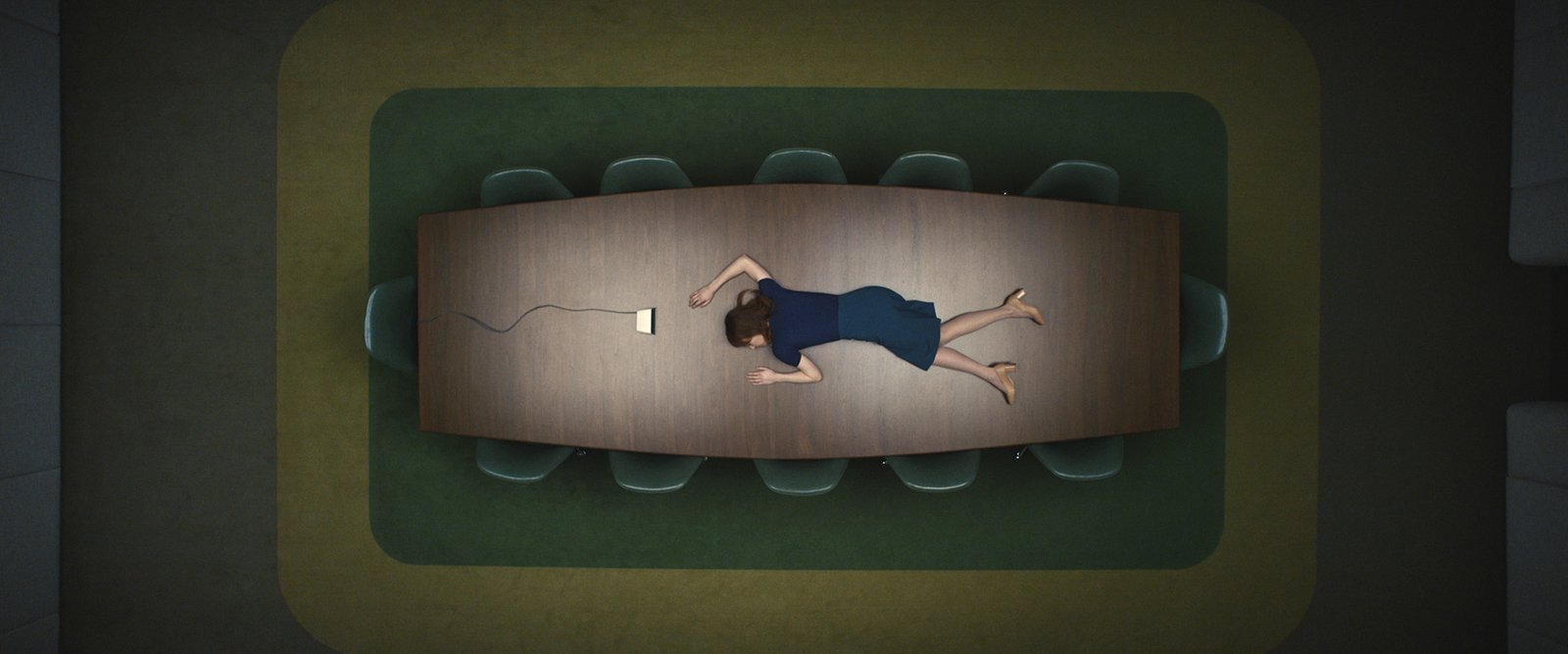 Britt Lower in "Severance," now streaming on Apple TV+.
The cool thing about Ben's stuff is I would read the script, I'd picture it, and when the footage came in, I'd realize, "Nope, nothing like I pictured! Okay!" His stuff is so incredible and inventive. Of course, there's coverage of the characters, and there are wide and tight shots, but the angles that I pictured weren't there, so I had to readjust what I pictured to what I actually had. — Marker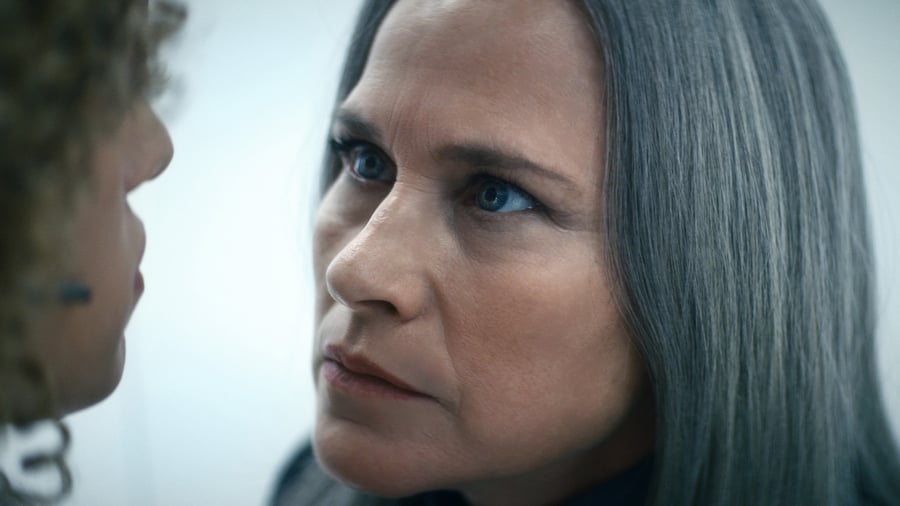 Patricia Arquette in "Severance," now streaming on Apple TV+.
A lot of time, we didn't have the adjacent scenes for months because of the way it was shot. Once we start getting scenes that connect, I put them together immediately because it changes how the scene will play. It creates new ideas about the ins and outs of the scene. — Richman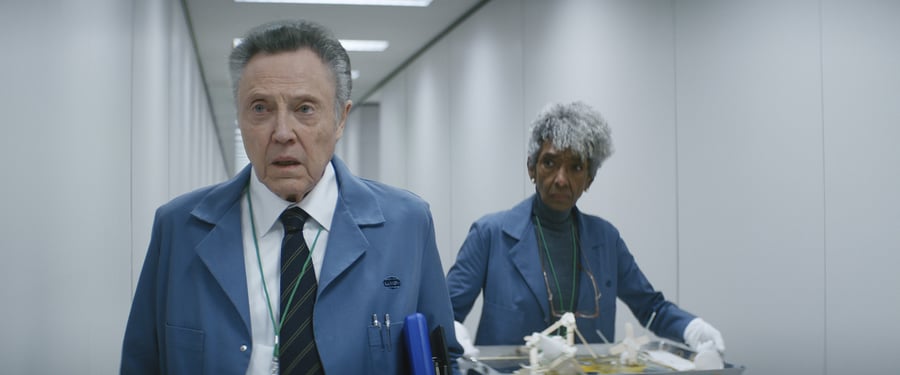 Christopher Walken and Claudia Robinson in "Severance," now streaming on Apple TV+.
Ben does such a great thing where if a shot is not framed exactly how he wants, he stops them immediately, which means there is almost nothing that's unusable. The actors were flawless. Now they did give a range intentionally as per Ben's direction, so it came down to calibrating and figuring out when to turn up the dial on how that person's feeling. We had to pick what these characters were going to be because the entire range was there for every take. — Marker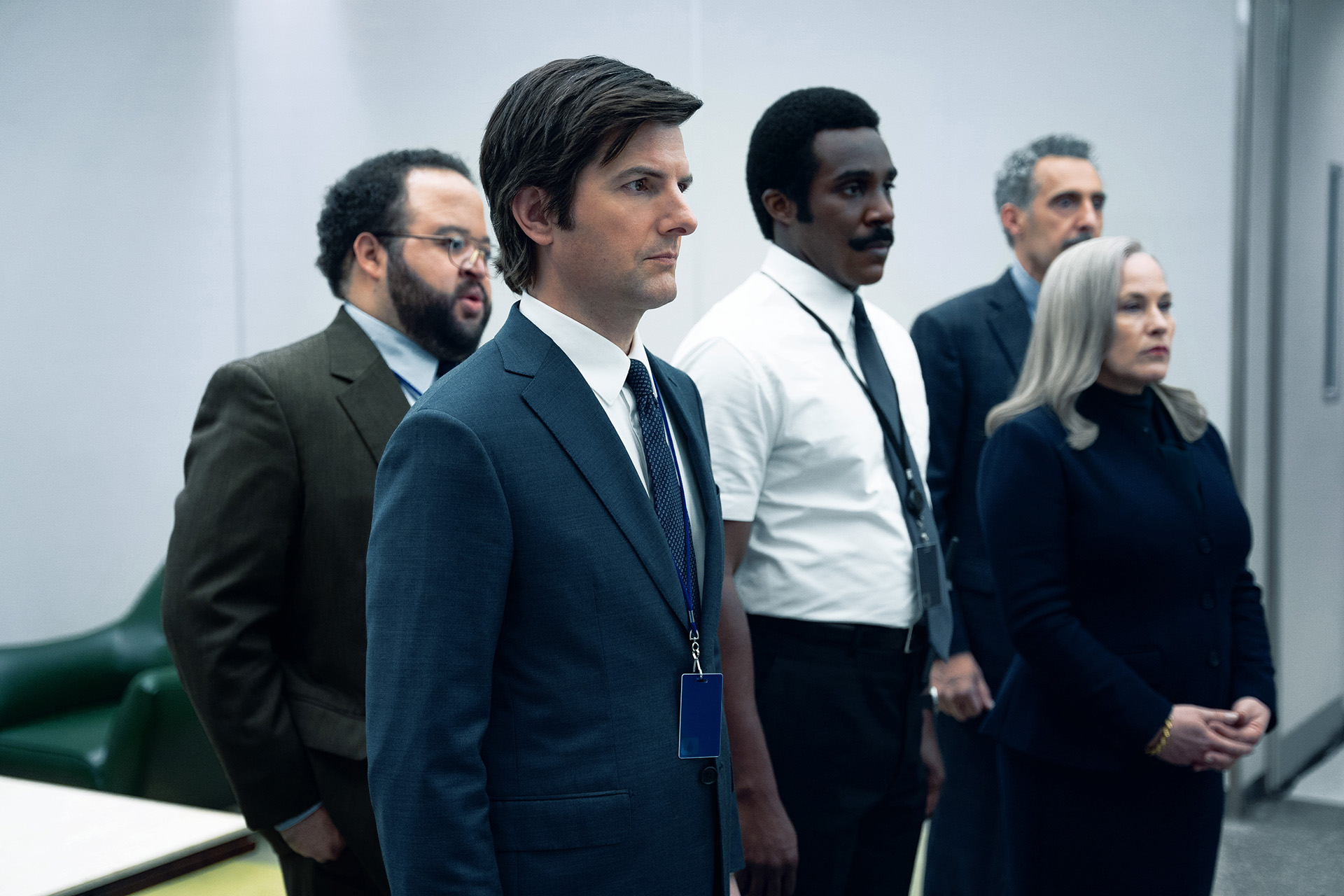 Adam Scott, Patricia Arquette, John Turturro, Tramell Tillman, and Zach Cherry in "Severance," now streaming on Apple TV+.
Once you start building the scene, you have to start answering the questions about what is needed at each moment. It's not just what you like. It's about what's going to work at this moment in the scene. It shrinks the pool of different performances that you're pulling from because it's answering a certain need at that moment. — Richman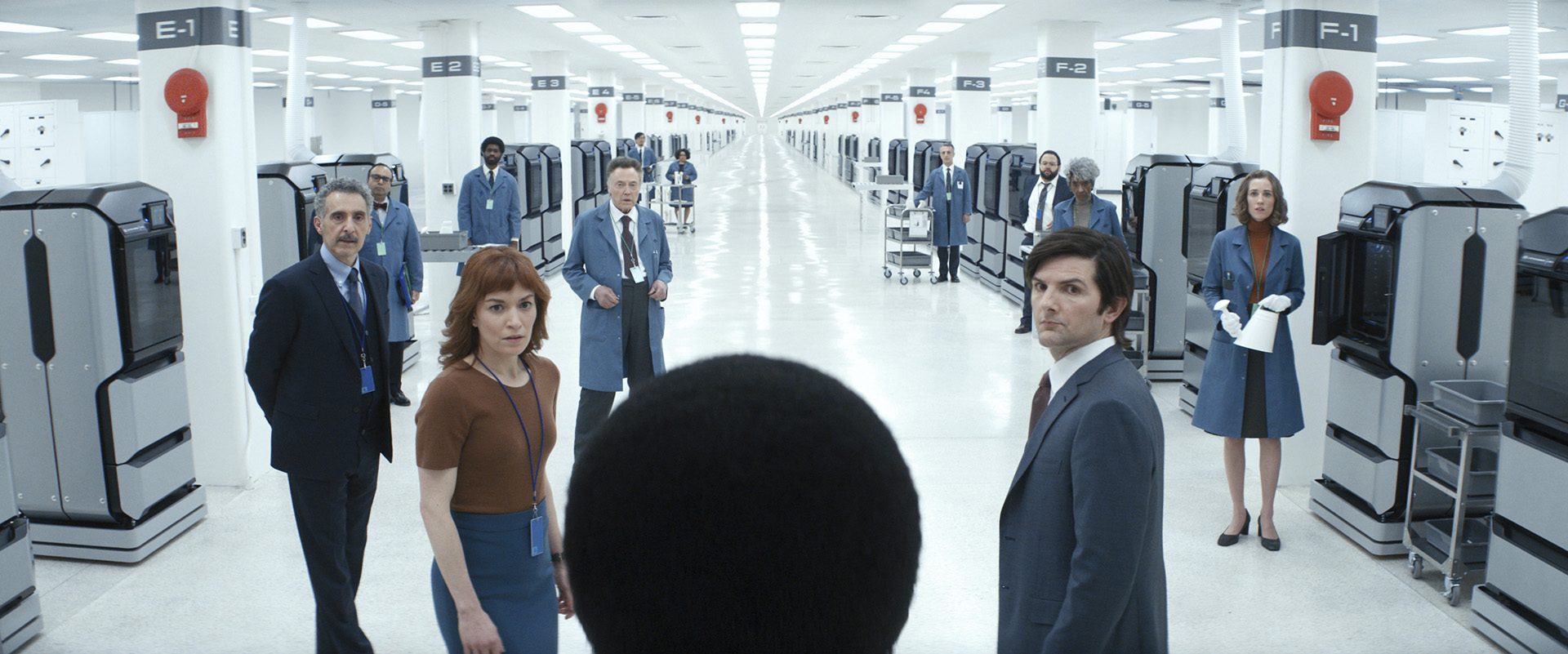 John Turturro, Britt Lower, Christopher Walken, and Adam Scott in "Severance," now streaming on Apple TV+.
I cut in Frame view, but I also do a thing that most people don't do, and that is, in a Multicam view within Frame view, I put every camera that was part of the group in so that everything is visually represented in the bin. If you only had the group clip, then you don't necessarily know what those other three camera angles were — and I want them all visually represented. This means my bins have a lot of stuff in them. I'm only cutting with the group ever. I'm not cutting with the individual camera angles, but they're all there, so I can always see if I have that medium or tight shot. — Marker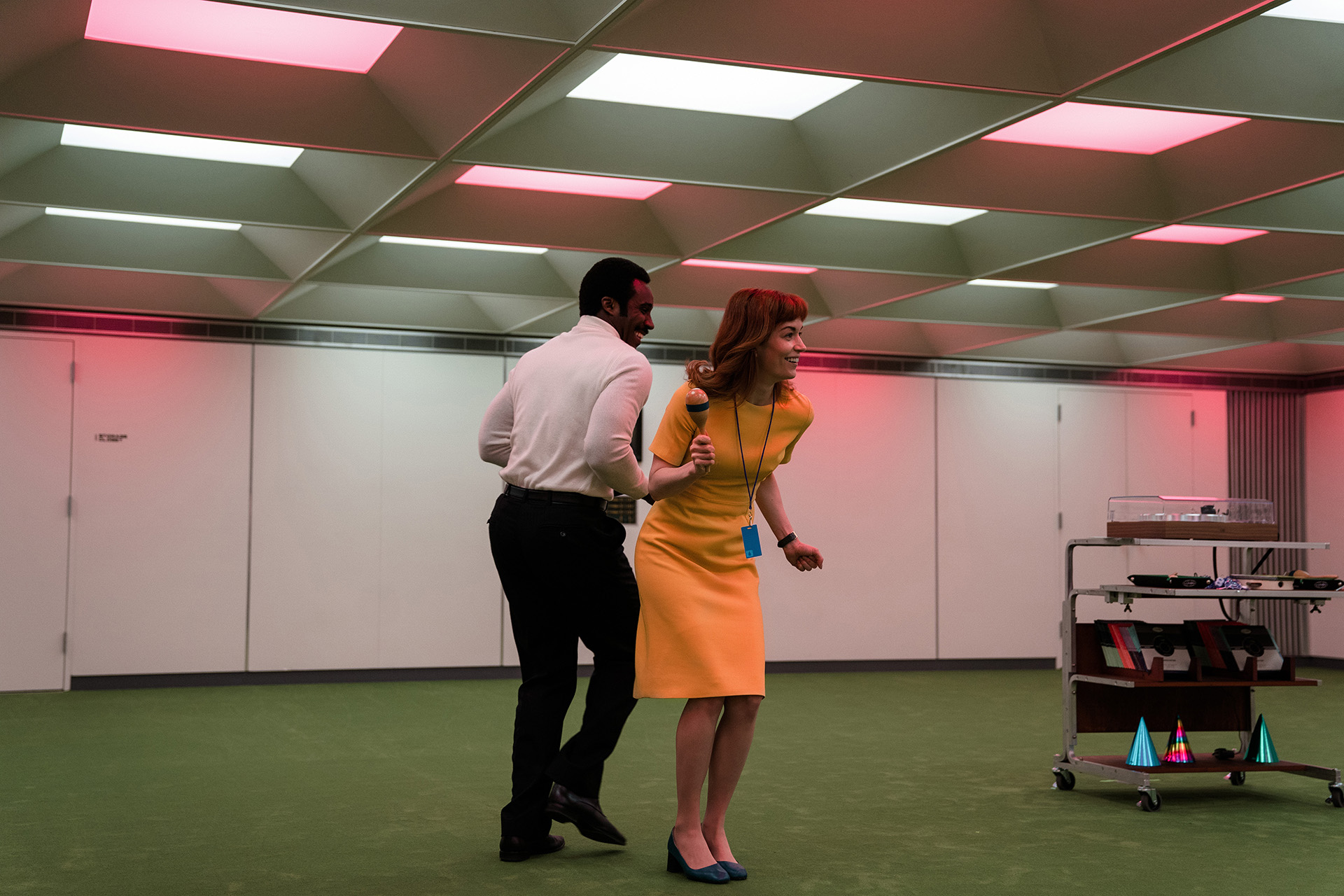 Tramell Tillman and Britt Lower in "Severance," now streaming on Apple TV+.
I track every time I share the cut with Ben or someone else in the columns. I find that to be very important information because once you have fifty or a hundred versions of a cut, you can't remember that it was version 2A or 7B, or whatever. That's the way I remember the state of the cuts, not the version number, but where it was in the process. — Richman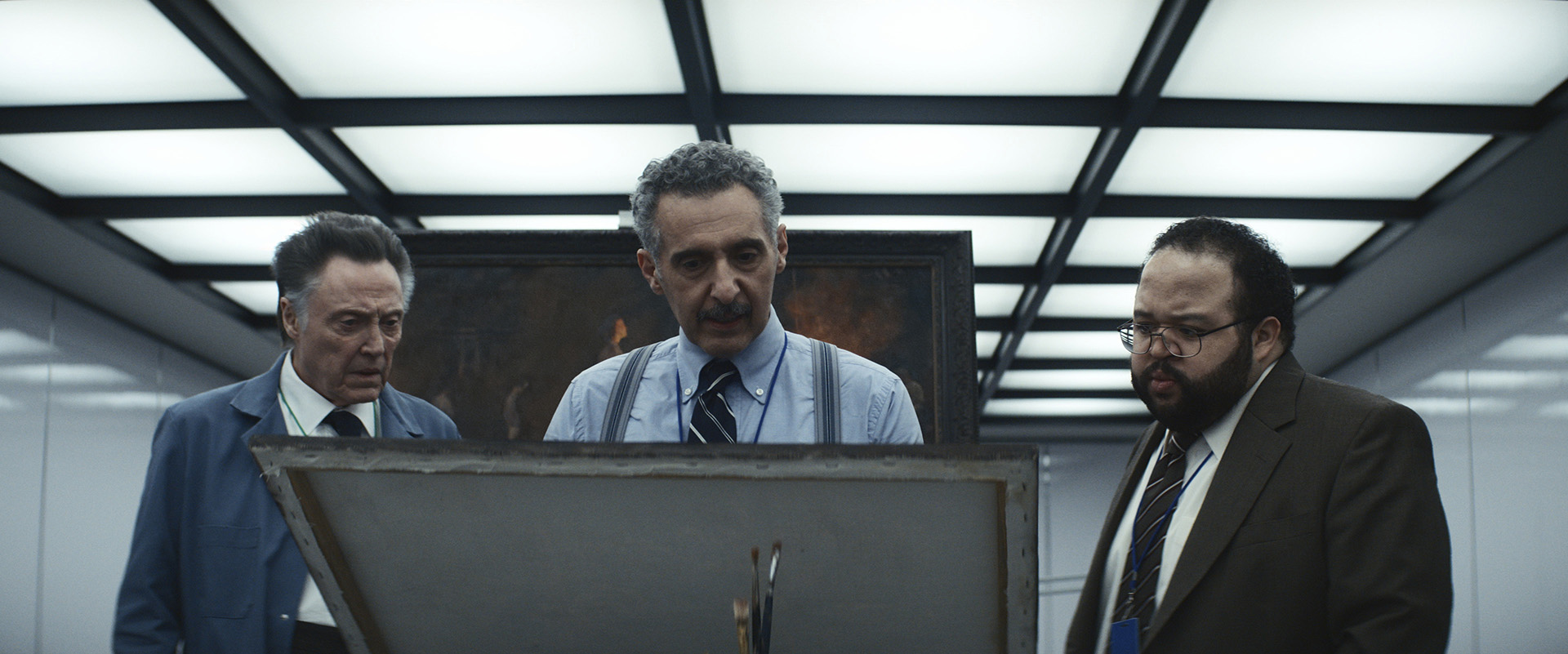 Christopher Walken, John Turturro, and Zach Cherry in "Severance," now streaming on Apple TV+.
Finals ended up being shorter because the intercutting often paced it up, but overall, things weren't really cut. Sometimes things were moved to help with the flow of information, but there wasn't a length issue or length target. — Marker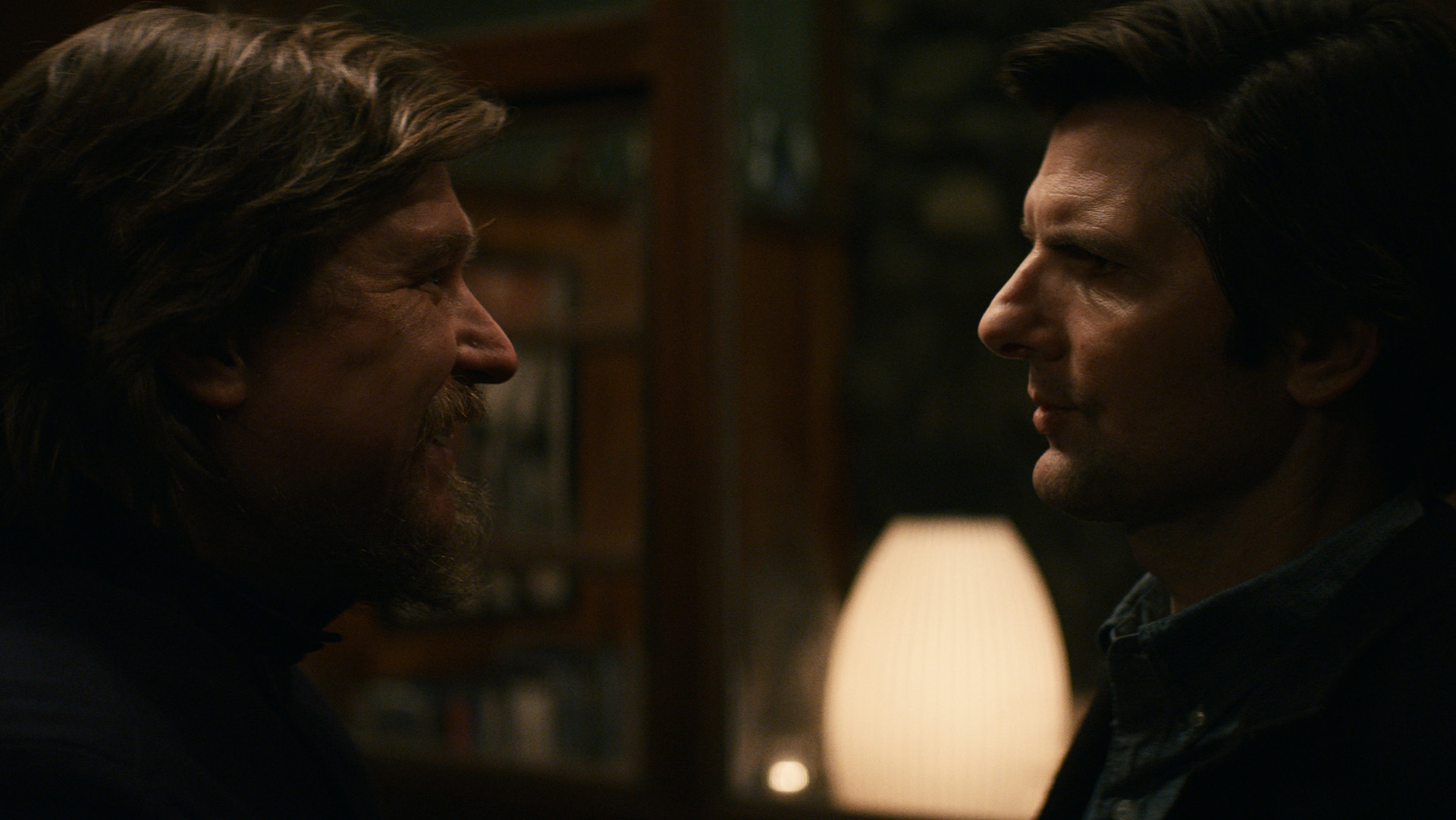 Adam Scott and Michael Chernus in "Severance," now streaming on Apple TV+.
I used to joke that if you from the future gave yourself the finished cut at the beginning of the editing process, you would reject it. You would think, "Oh no, that doesn't work for all these reasons." You must go through the process of discovery and find all the things that don't work and why they don't. — Richman
Want more? Read the full AOTC interview and listen to the full pod.