AOTC
The Tension-Filled Editing of Thirteen Lives
4 minute read
Top 10 quotes from James Wilcox, ACE, on the documentary style of director Ron Howard's latest film and capturing the urgency of the rescue mission.
---
There are few things more uplifting than when the human spirit triumphs over impossible odds, especially when it brings the world together for a selfless common cause. Director Ron Howard's latest film, Thirteen Lives, dives into the true story — and race — to save twelve boys and their soccer coach trapped in Thailand's Tham Luang cave under the most extreme of conditions.
Editor James Wilcox, ACE, recently chatted with Art of the Cut about teaming up with Ron Howard (once again), what it was like editing scenes in a foreign language, and how they brought the harrowing rescue to vivid life.
Top 10 Quotes
"We started with a script that had lots and lots of detail. It started to reveal itself as we had the whole cut together, which eventually turned out to be close to five hours because of the long dive sequences and picking the best material dramatically for the underwater storytelling — and giving Ron (Howard) all of his options."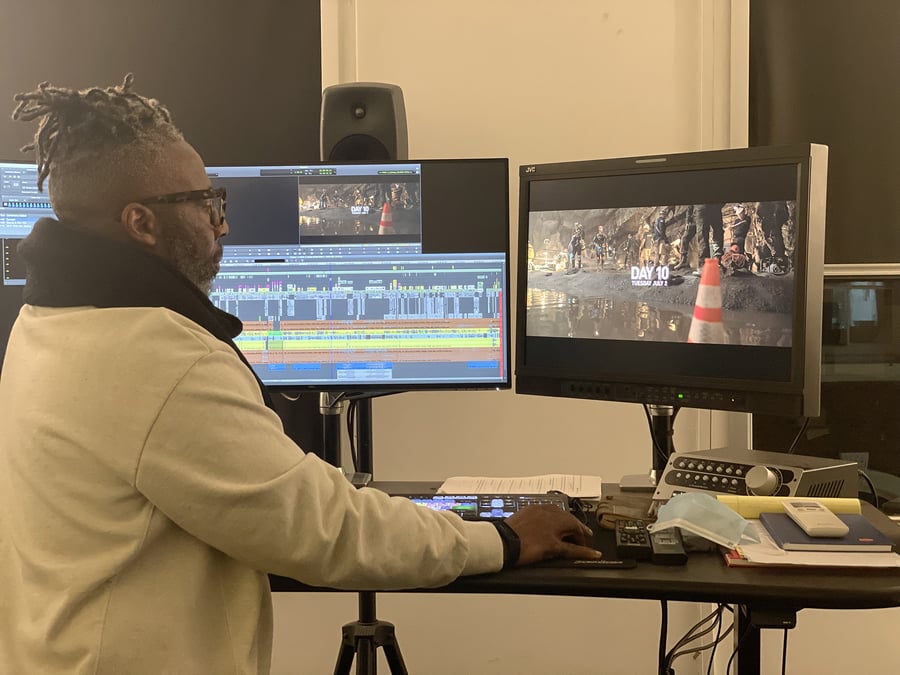 Editor James Wilcox, ACE
"A brilliant idea from one of our producers, Karen Lunder, was that we originally had the movie title up front, but that set it up as a movie. So she suggested pulling the main title and putting it at the backend, which turns out to be a brilliant decision because it keeps the momentum going and keeps the timeline urgent, and then it doesn't feel like, here's a movie."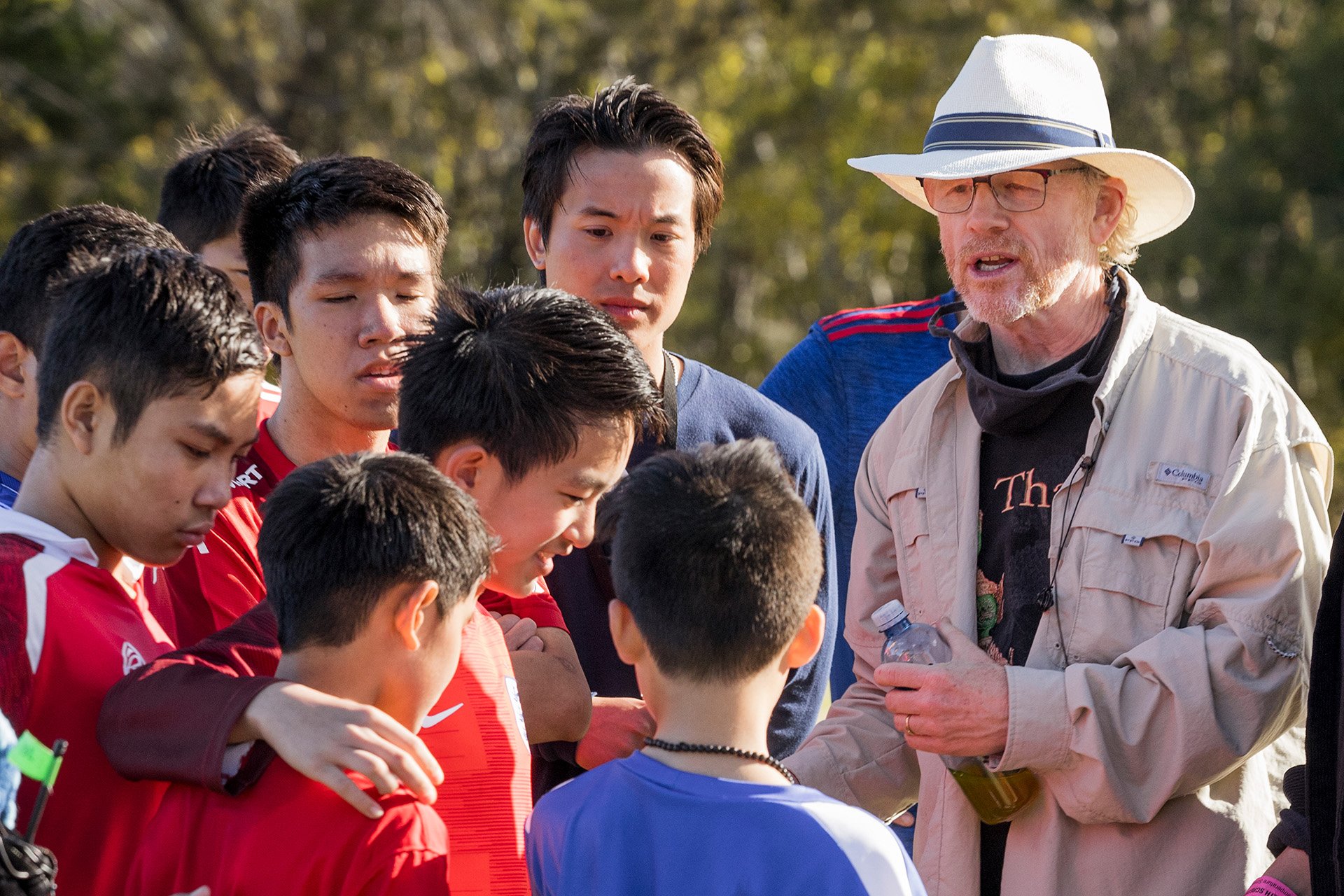 Director Ron Howard on set
"I love handheld camera for a story like this. It's so important to take the audience on a visceral ride. Part of the visceral nature of it is the instability of handheld that leans more towards documentary and less stabilized camera work. I had to carefully decide when and where I wanted to use a focus pull because it just felt real."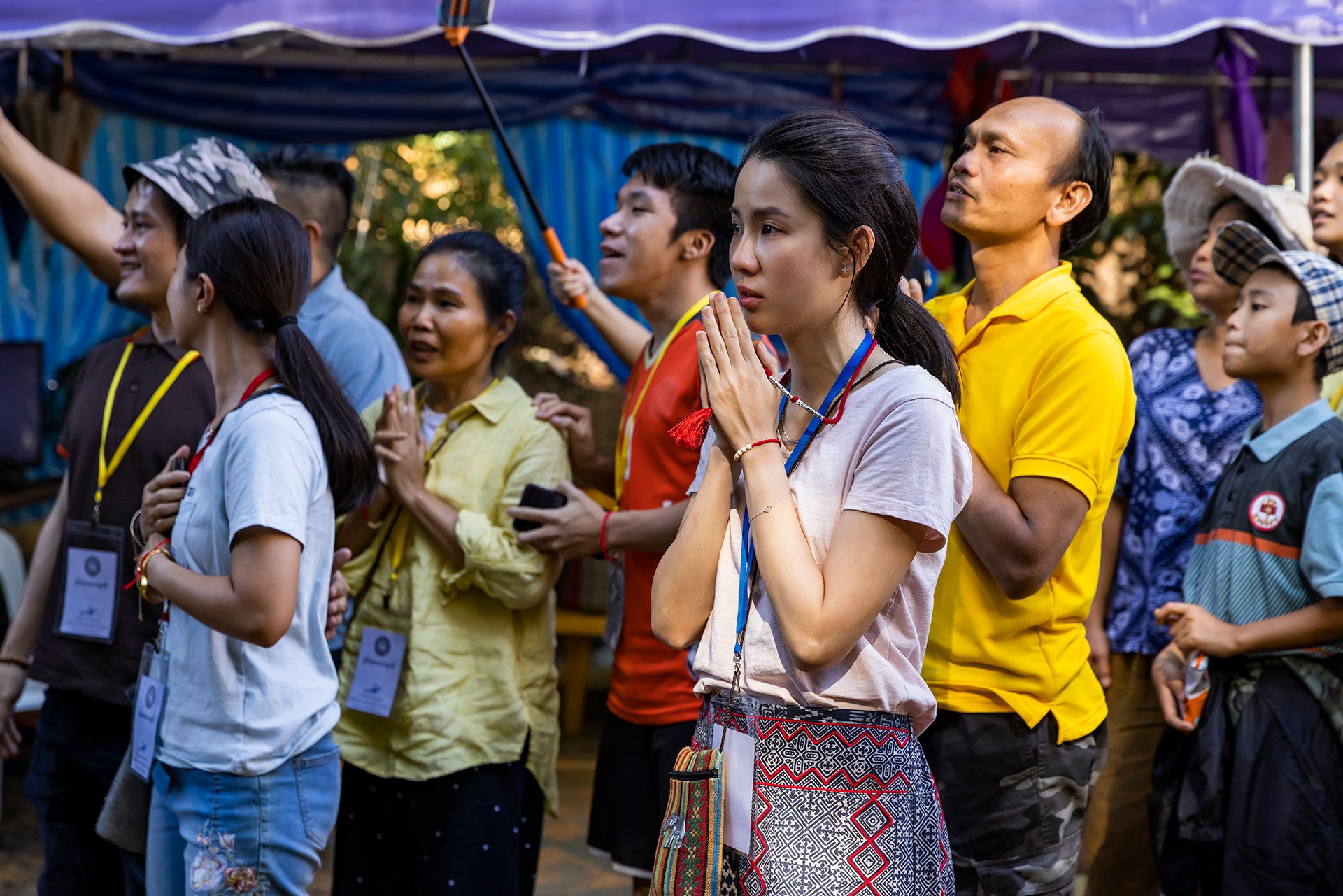 "There's nothing in the Thai language that is part of English like some of the other languages that English came from. That was the thing that kept me up at night. How am I going to cut a movie where the first 16 and a half minutes are in Thai? Here's the amazing thing. After several weeks of assembling this material, your ear begins to develop a certain kind of tonality that it can understand even though you don't explicitly know the language. You just hear the repetition of lines, and you understand — Ok, I can cut here. I can cut there."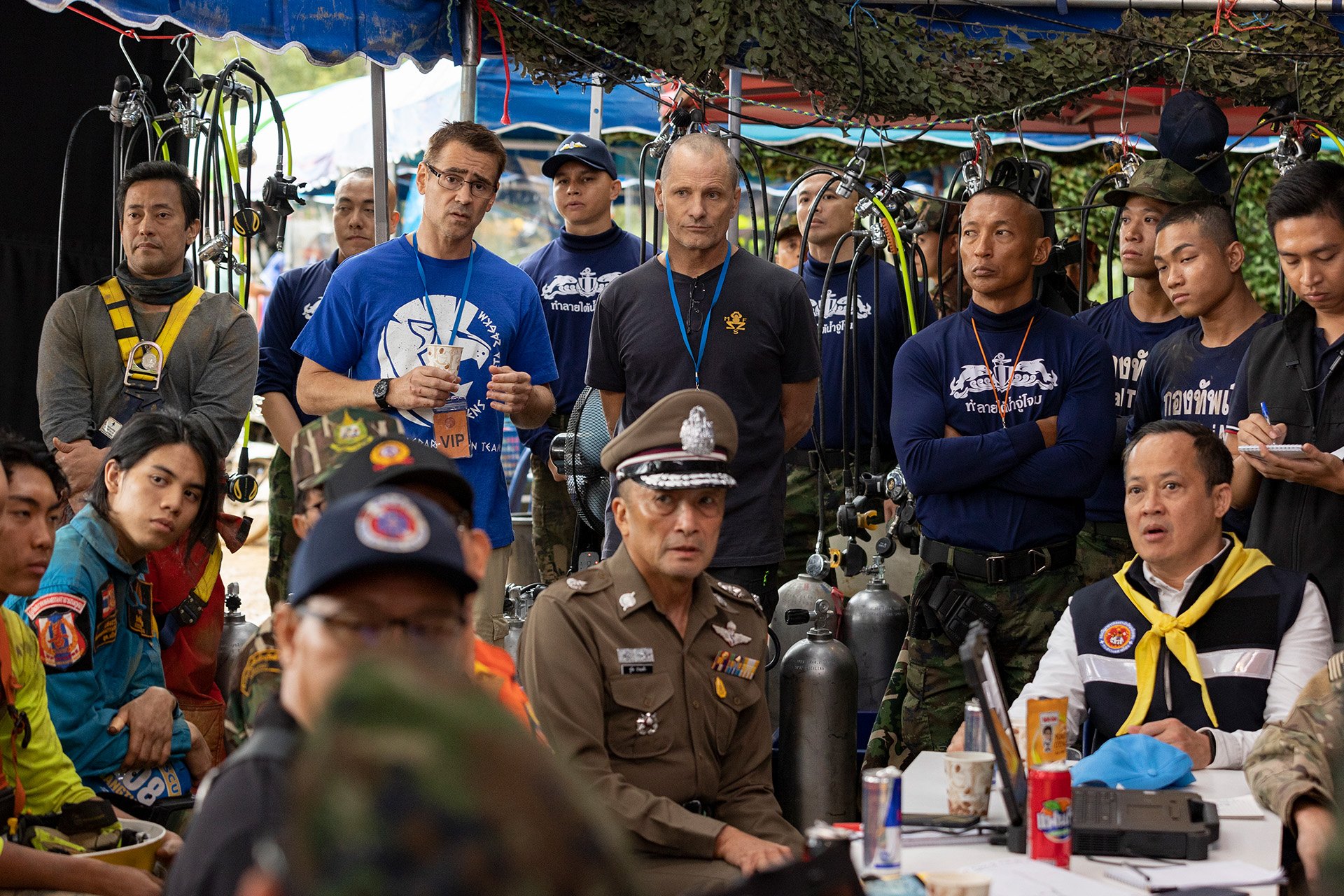 "There are cuts that I made in here that normally I wouldn't make, but the jarring nature of it felt right. Sometimes you need a percussive kind of sound or a percussive kind of cut that gives you a feeling."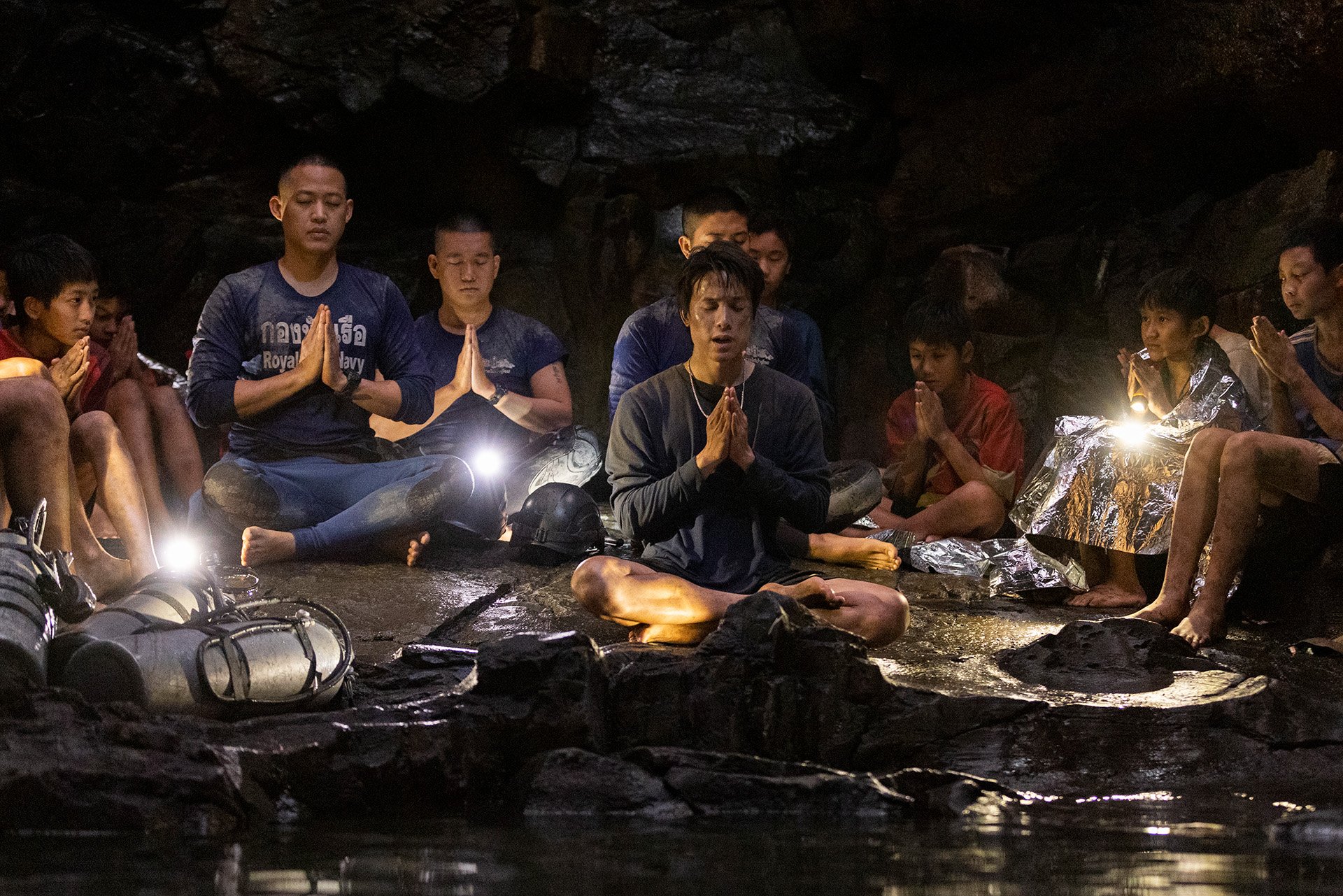 "If I'm going from movement to something that's not moving so much, I've found over the years to always lean on what the material suggests is best. I'll put a little resize on it and put a little creep on the shot, so there's some motion going to some movement. If needed, I can even send it over to VFX for them to add some camera shake to it."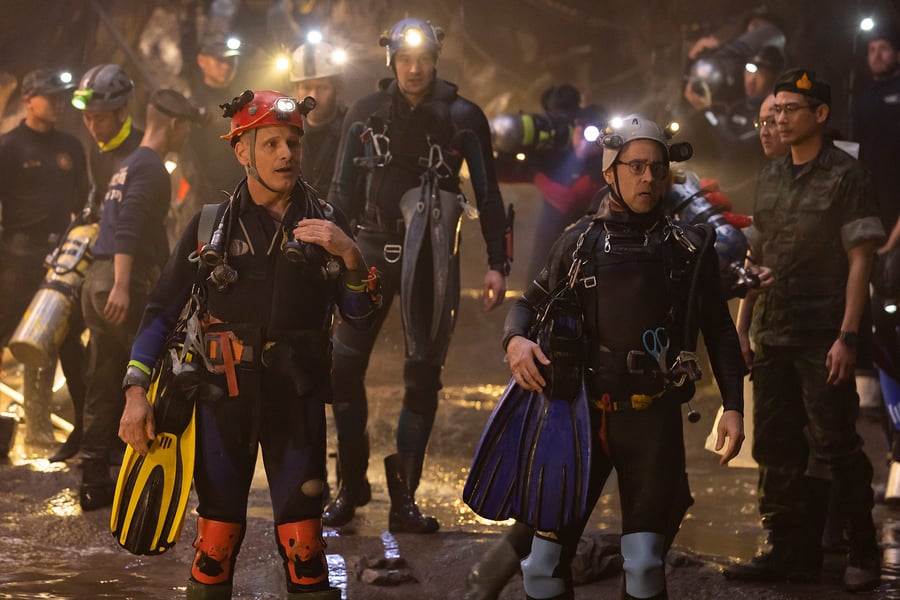 "There are instances in the film where we go from underwater or in the cave to up on the mountain. I would cut to the tightest shot that I could find of the water raging towards the camera and really have it bang in there almost like a gunshot so that it wakes you and lets you feel the violence of the water. Our sound supervisor and our mixing team got it."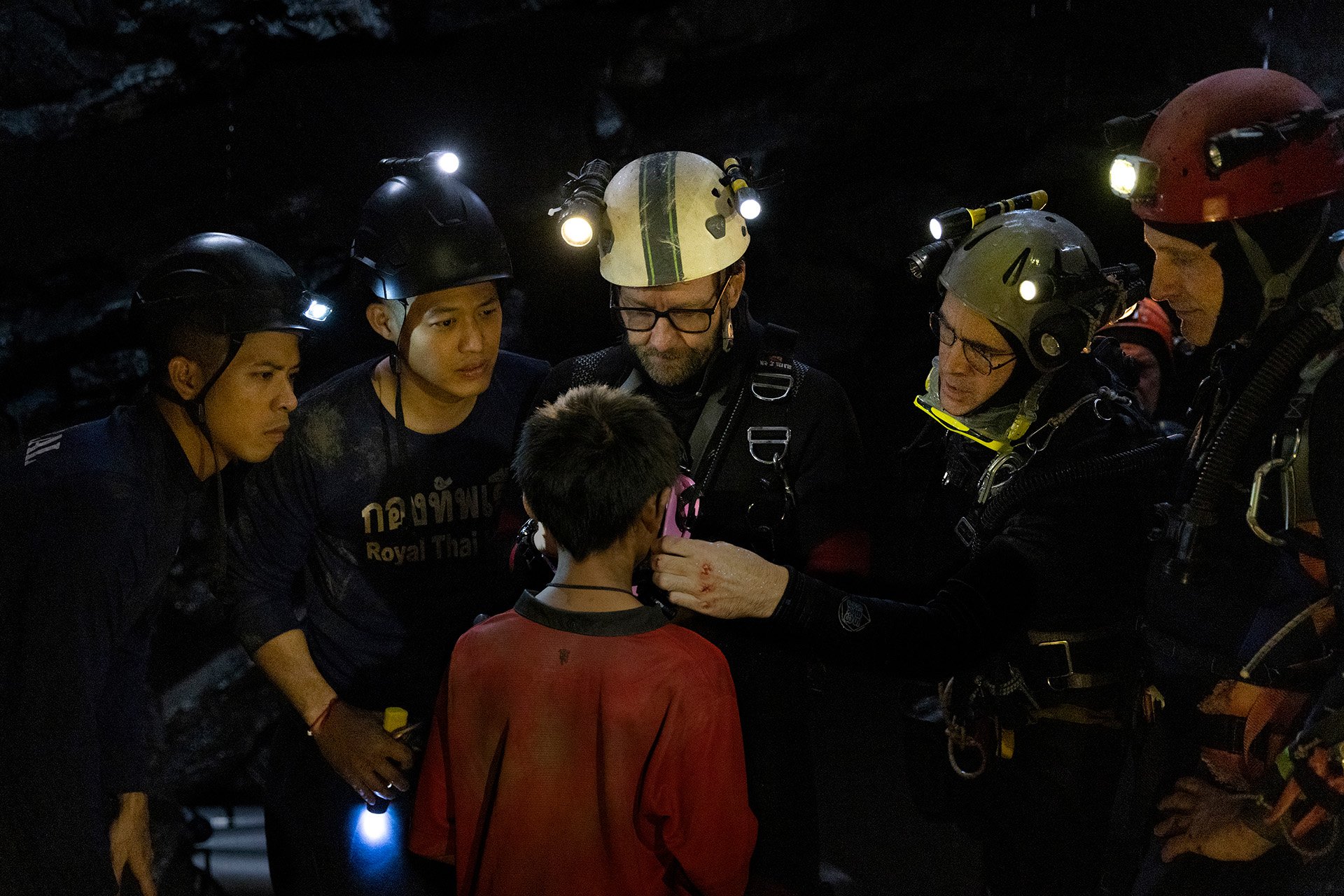 "We never wanted the audience to feel comfortable even after the first rescue. The time jumps were really driven by what was happening on that day."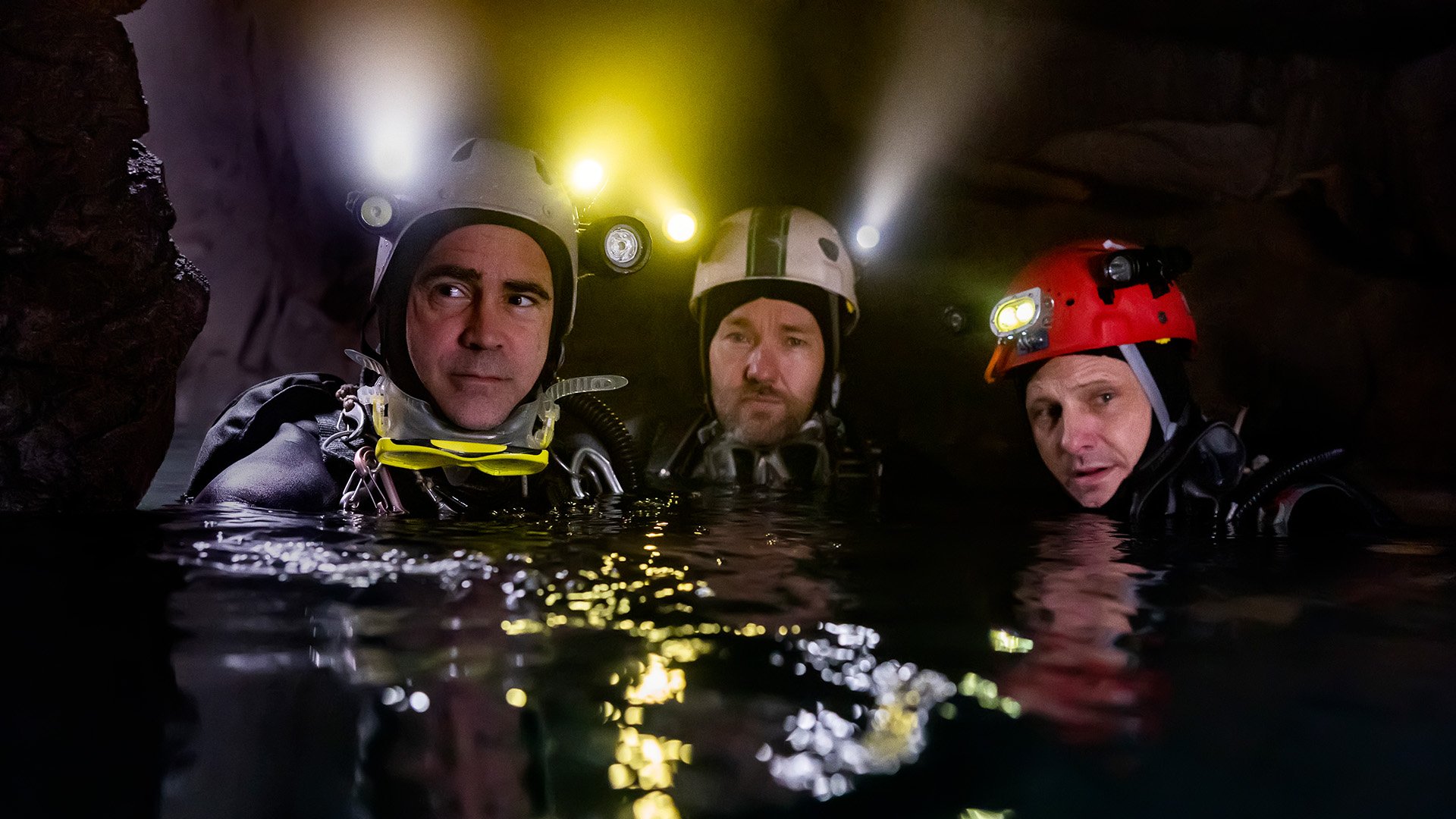 "One of the things that I want people to understand is that this was the biggest challenge of my career. I think we pulled it off. It's been well received by Thailand, critics, and the audience. It's got a great message of what people can do and what mankind can do under the most stressful situations. I'm just happy that it turned out so well. Despite going through 382 hours of footage, we were able to get a damn good story out of this thing."
Want more? Read the full AOTC interview and listen to the full pod.