Artist Profile
Why I 🖤 Love Optics: Dracorubio, Fine Art Photographer
5 minute read
The Netherlands-based artist on why he uses Optics inside Photoshop to help create his mesmerizing photomanipulations.
---
Dracorubio is an image creator at heart. The fine art photographer based in the Netherlands specializes in manipulated portraits ranging from fantasy, beauty, sci-fi, horror, and straight-up bizarre. His work balances on the edge of reality or just beyond — and is designed to evoke emotion. He shoots with an Olympus OMD E-M1 MKII paired with either 12-100mm pro lens or the 20mm 1.4 pro lens. Follow him on Instagram, Twitter, and Flickr.
Discover why he relies on Boris FX Optics inside Adobe Photoshop to help create his mesmerizing photo manipulations.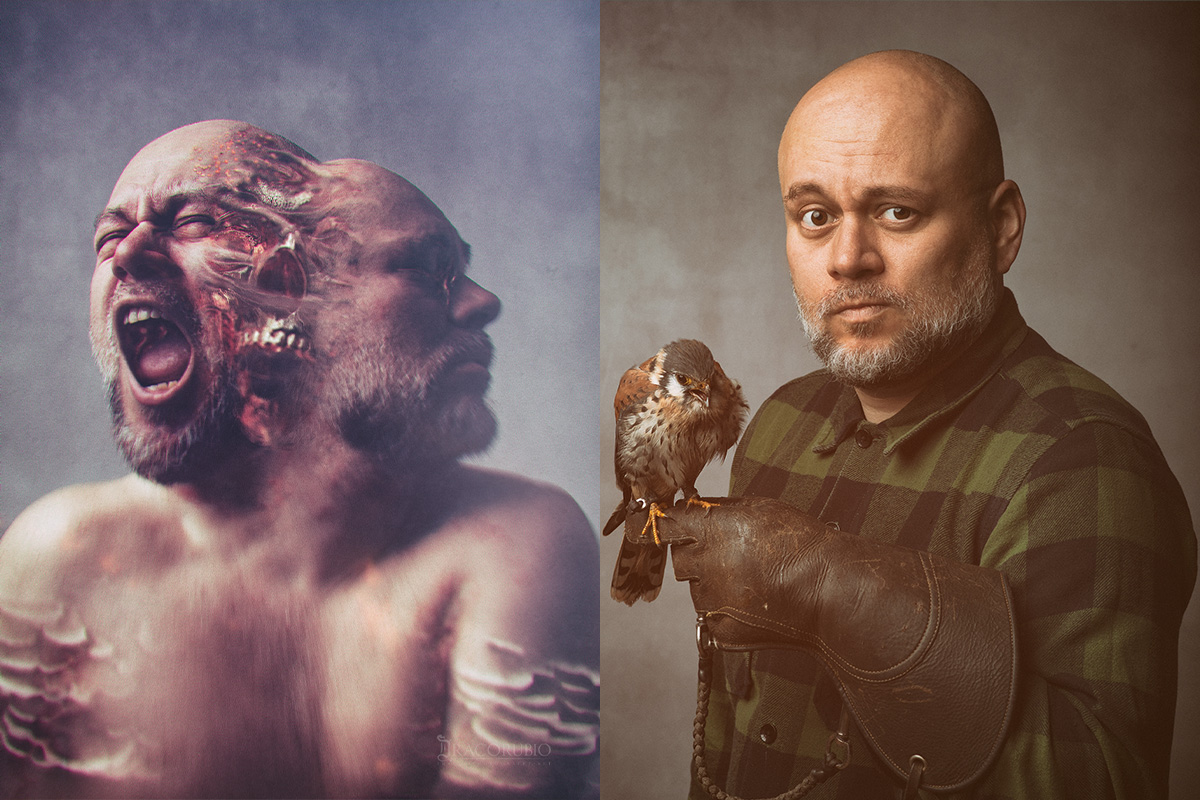 How did you get into photography?
I used to buy camera equipment for my employer, so naturally, I had to test every piece that came in. My models at that time were my two alien-like sphynx cats. My mission was to create stunning images of them whilst practicing my photography and retouching skills. This all took a bigger flight when I started doing my first 365 project on Flickr. I tasked myself to create a self-portrait photo every day for a year. It started as a journal but eventually became a platform where I could give my ideas a place to live and be seen. The creative community there was very welcoming. I learned a lot from other people and still count a lot of them as good friends. This was well before Twitter, Facebook or Instagram took flight.
We love your photo manipulations. Where do you draw creative inspiration from?
I'm obsessed with looking beyond reality or what we perceive with our naked eye. Both technically and metaphorically. What if ghosts, monsters, or aliens exist? What would that look like? It's what has been driving and inspiring artists since the beginning of time. Visualizing ideas. Technically I'm interested in how it all works and amazed at what modern technology can show us. How we are able to zoom in close and count the eyes on a fly? Or how it can show us what a world looks like in infrared? That's why I also love doing macro photography as well as nature photography. Studying shapes, forms, and colors, and then taking them apart or completely changing them.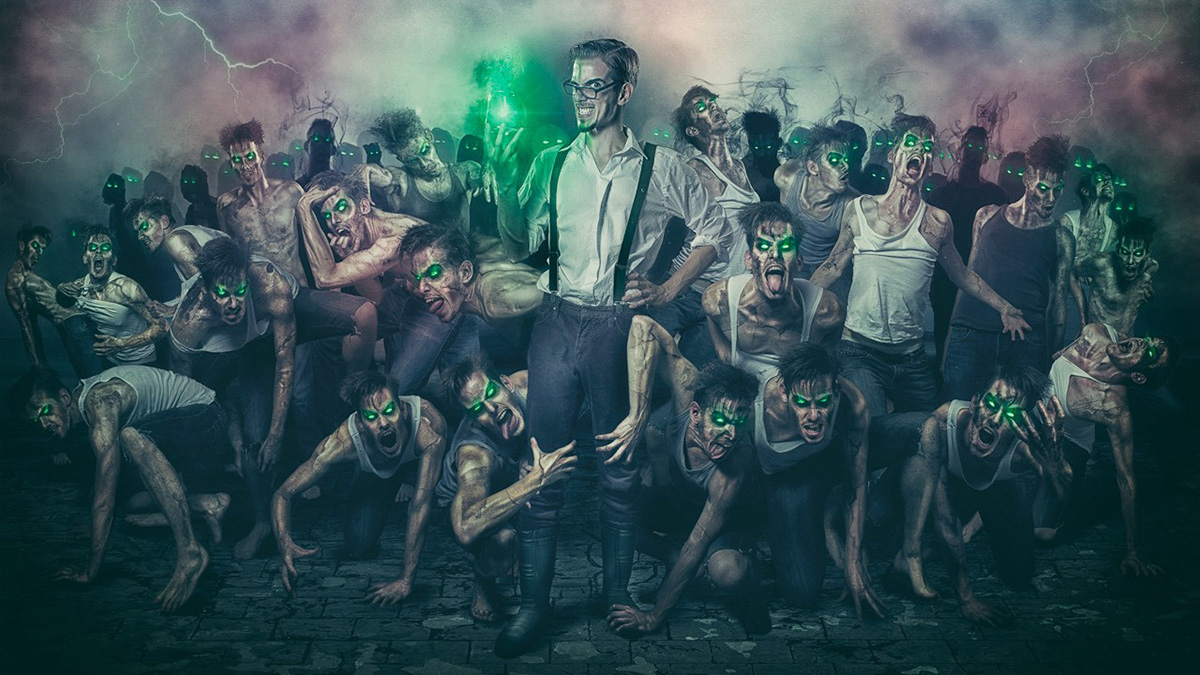 How did you first discover Optics and how long have you been using it?
I think I saw an ad on social media or read about it in an article. I've known Boris FX plugins since my time as a motion graphics animator, so I was curious about the plugin for Photoshop. I was happily surprised at the immense library of presets available. I have been using it for a year or two now. I'm very happy it's in my arsenal now.
What type of photo editing/photo manipulation tasks do you look to a plugin like Optics to help with on a daily basis?
Once I have my initial composite complete (background plates, cutouts, retouching, dodging, and burning) I look for tools that help me with color grading. This process binds all the compositing elements together. Optics has lots of presets that are natural and bold, and most importantly tweakable! Having a thumbnail preview of what an effect does speeds up the process of choosing the right tones and taking it from there.
A good plugin isn't just a few sliders "over" your image. It needs to interact with it. This can be seen when you apply light and lens flare effects to an image. The effects actually understand the underlying image and react accordingly. And best of all, it's stackable with layers and powerful masks, so I haven't even started scratching the surface of all the options!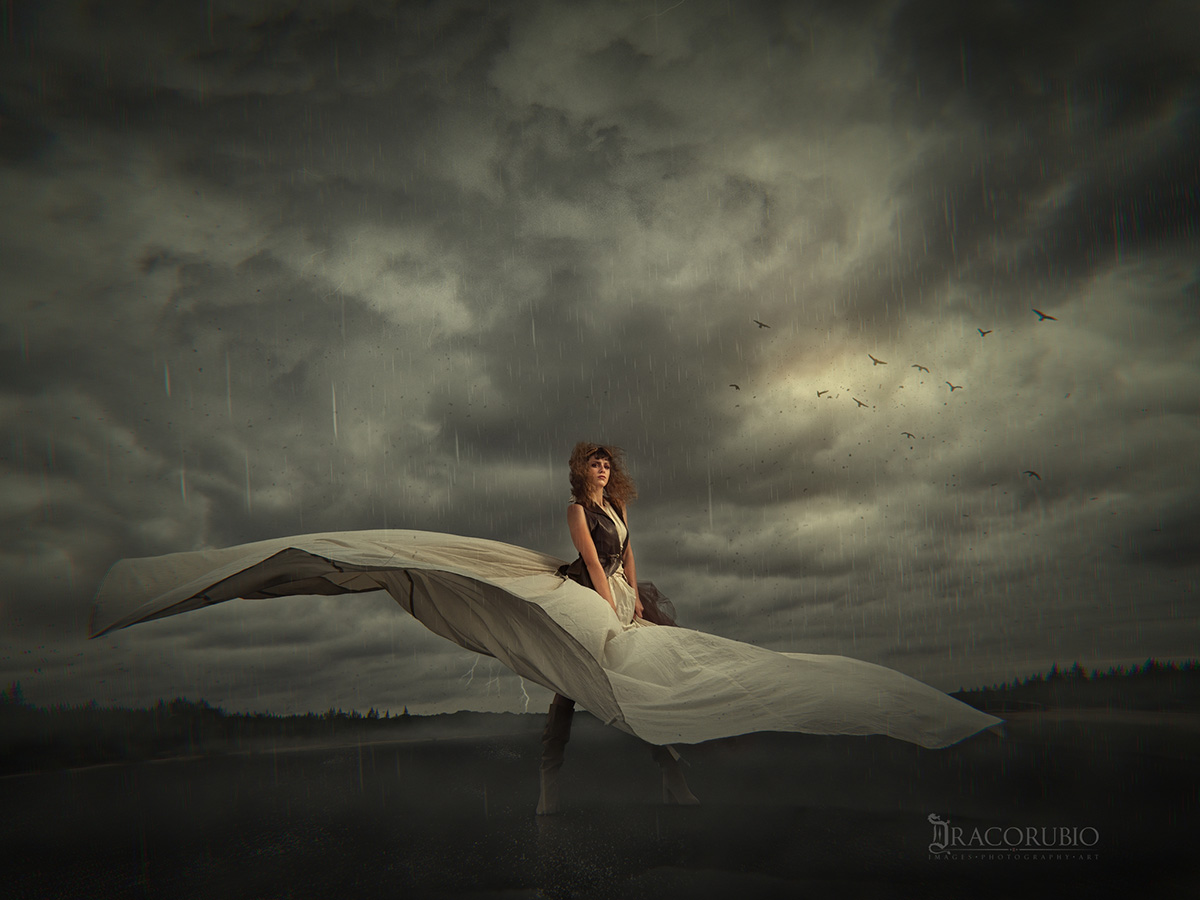 Which Optics effects do you use most — and why?
Film Lab is a favorite starting point for me, just to see what coloring speaks to me most. I do play with blurs a lot too, and the Light panel is amazing too for adding lens flares and light optical effects like light leaks, etc. I find myself using Stylize too, but more for graphic design projects for magazines and articles.
If you could have only one Optics effect, which would it be?
I'm torn between Film Lab and Light. Both are great, but I think Light wins because the optical effects really work well with the underlying image which creates a realistic effect.
What are your top 3 reasons why a photographer like yourself should use Optics?
I would consider the realistic light effects a big plus. Also, the availability of realistic looks with beautiful grain is awesome. It's an easy-to-learn package with lots of presets and good adaptability. And above all layering, adding effects on top of each other makes it so much more than a filter plugin.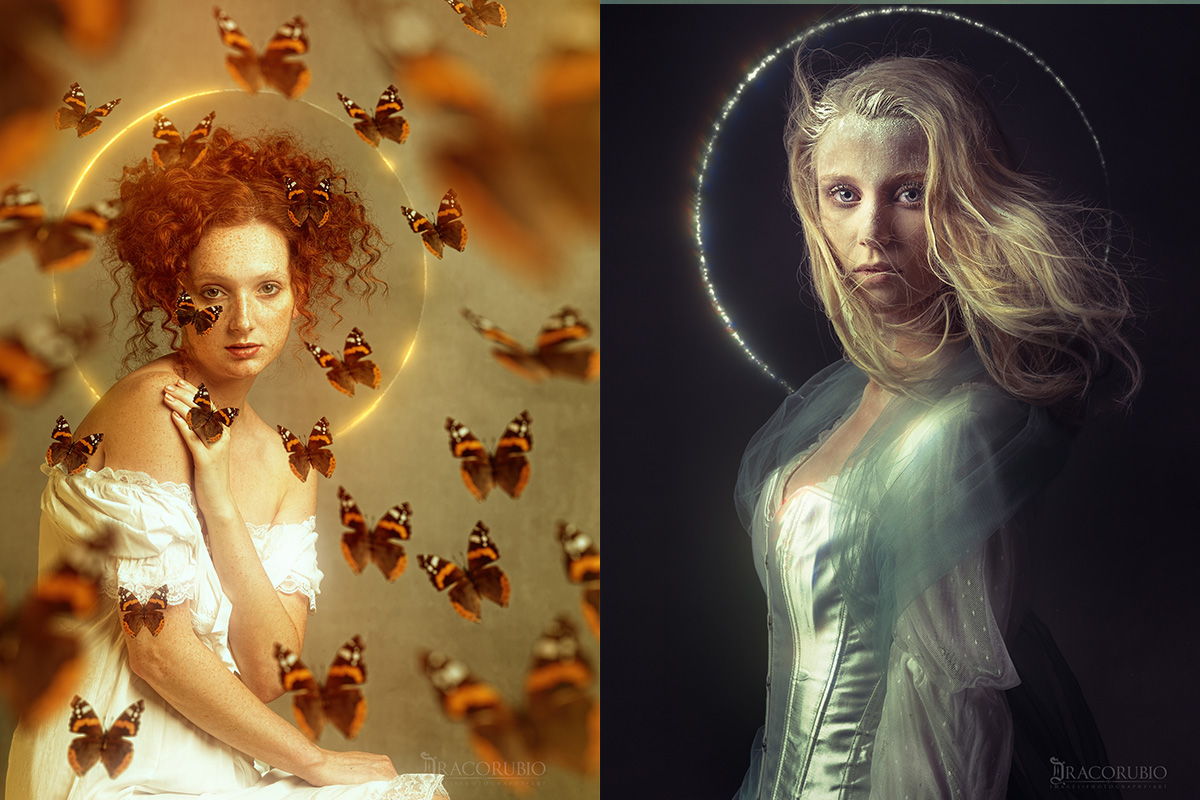 What's your best pro tip to artists new to Optics?
Having learned from past experiences I know a non-destructive workflow is key, so what I'll do is make a Smart Object of my composite image and then apply Optics to it. This way I can come back later and still edit all the work I did within Optics as well.
Have you ever used other Boris FX plugins for video editing, VFX, or motion graphics? If so, how?
A long time ago I graduated as a 3D and visual effects artist. I worked on a lot of motion graphics projects where we often worked with different plugins by Boris FX. Even back then I was stunned by the realistic results these plugins produced. I've always kept an eye on plugins for motion graphics and hoped they would find their way into Photoshop someday. I think I even used to build lens flares in After Effects with a Boris FX plugin, generating stock for Photoshop, just because they were so good and pliable.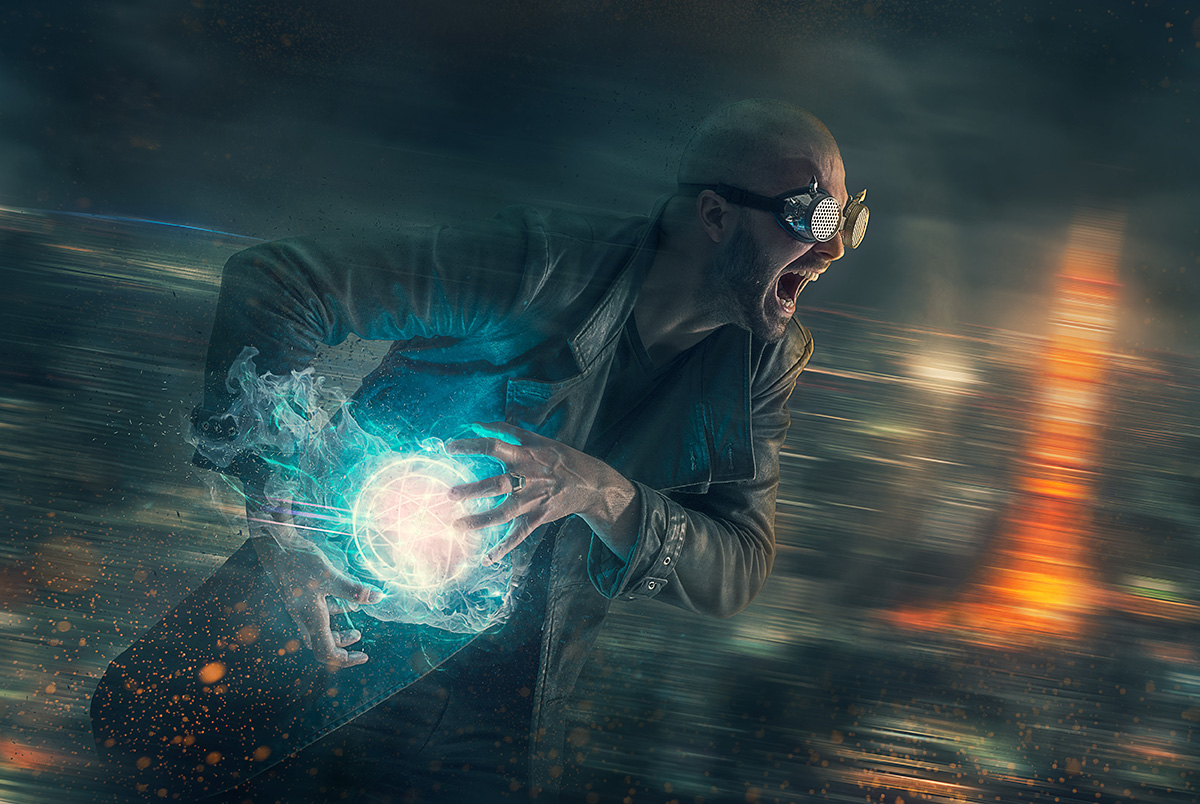 What's your favorite project or image that you've ever worked on — and why?
I have created a large number of images and projects and all have their merit. Because I use photographs first, the photo becomes a memory of a project. When I start editing it becomes a story. That way my images become very layered for me personally but also for the viewer. When I ingest my photos, I have to cull my shoot to that one image that gets my attention and is selected to be edited further.
This is both a selection process of technical skills (good light, in focus, etc.) and personal preference (composition, look, expression). There's a feeling when an image just clicks with you. From there I take it to Photoshop and process it until it clicks again. It's a great feeling that gets you excited to show it to the world. I guess all my images that can be found online have made it through my selection of being a favorite for that moment in time. If I ever think I've created the best and greatest work I'm capable of, I might as well stop.